So You Think Instagram
Isn't
The Place For Your B2B Marketing Strategy? Think Again.
By now as a B2B marketer, you've come around to the idea of your business having a social media presence. You use LinkedIn on a daily basis to connect with your audience on a professional level. You've established a community centered around your brand on Facebook. And conversate regularly on Twitter with current and prospective customers. But have you considered how your B2B marketing strategy could work with Instagram?
You heard me right. B2C marketers with highly visual brands aren't the only ones who get to have all the Instagram fun. Instagram is a platform for all, even us B2B marketers!
In case you need a little convincing, Instagram currently has more than 1 billion monthly active users. Over half of Instagram's users are millennials.
Don't consider millennials to be apart of your target audience? Reconsider.
More than 40% of the workforce today is made up of millennials, a number that will only continue to rise over the next decade. In 10 years, it's expected that more than 70% of the workforce will be millennials! So, forget your millennial stereotypes and acknowledge the fact that they (we) are critical members of the industries you're targeting.
While it may be tempting to push the same content on every one of your channels, we suggest taking a more strategic approach to Instagram. Something we as an agency that specializes in B2B marketing, know well.
Determine How Instagram Can Fill The Gaps In Your Existing B2B Social Strategy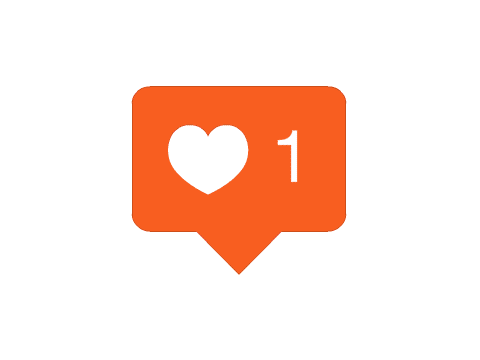 Show Off Company Culture
Many of the transactions that occur between businesses today are exactly that–strictly business. Instagram provides B2B companies with the opportunity to humanize their brand. By sharing raw, authentic, and informal content, your potential customers will see a side of your company they might not have seen otherwise. A side of your company they can relate to as humans.
Take your followers behind the scenes of a company event, show them what a typical day in your office looks like, teach them your mission and values. Use Instagram to show the playful, laid-back, yet intelligent company culture you've established.
Share Customer Experiences
Not every customer's story is right for Instagram but a story that could make a true visual impact should most definitely be shared. Remember, a picture is worth 1000 words. But in this case, it could be an image, video, or graphic you created to display a testimony!
Your Employees Are Often Your Biggest Advocates
If you're lucky (and have a team of dedicated, passionate individuals) your company won't have to do all of the work. More often than not, you'll find that your employees are happy to post about their company on Instagram. Equip them with ready-made content or opportunities to create content themselves and then reshare it. Your prospective customers know that happy employees equal great customer service–something they'll be happy to buy into.
Break Down Products, Services, Or Your Approach To A Complicated Business Processes
Instagram is a visual-first medium that can be used to explain the value of your products or services without words. Create infographics, demo videos, or simply show off your products in an aesthetic way and your audience will see your products in a way they might not have otherwise. When it comes to Instagram seeing is believing!
Engage With Your Audience
Instagram is not another broadcasting network for you to put messages out on and hope it reaches your masses. Instagram (similarly to Facebook due to same ownership), wants its users to engage with each other and build meaningful connections. Look for ways to have a conversation with your audience. Supply a brand hashtag your customers, employees, and followers can use to share things about your company.
Instagram Stories
The Instagram story feature was only recently added but has since gained huge popularity with 60-70% of Instagram users checking stories daily. The deal with Instagram stories is that they only last for 24 hours before disappearing forever. This time-sensitive nature creates a sense of urgency with viewers meaning they are more likely to pay attention to your message knowing they will soon miss it.
Instagram's Business Features
Instagram has been making it increasingly easy for businesses to use and see ROI from Instagram. Here's what they offer:
"Swipe Up Uo…"
One of the difficult things for businesses to overcome when using Instagram is the inability to put links (or CTA's) in the body of a post. But with an Instagram Business Profile, you can add links to your stories–making them a great way to include CTA's. Provide a 10-second preview of a video with the CTA "swipe up to watch" and then take your audience right to the full video landing page.
"Link In Bio"
Not as convenient is the ability to include a link, #, and a @ in your bio. These can all serve as live links to somewhere on your site, another Instagram page, or another profile.
Story Highlights
Instagram's story highlights feature allows you to pin a story you (or your audience) loved to the top of your profile page. You'll see most businesses will group images or videos with a common theme like "culture", "customers", or "products". This makes it easier for new visitors to quickly skim through them and learn something about your company.
Automated Posting
🙌🏼
Before, Instagram wasn't exactly business friendly because you weren't able to schedule ahead of time for posts to automatically go out. Instagram has recently opened its content publishing API to allow third-party applications (think Buffer or Sprout Social) to automate Instagram posts for a Business Profile. This makes it possible for you to manage, plan, and schedule posts the same way you have been doing with other channels. (Thank you Instagram!!)
Instagram Advertising
B2B marketers looking to connect with millennial decision makers use Instagram ads not just for brand awareness, but to drive leads and generate sales. Instagram has fewer ads than Facebook and is a cheaper option than Linkedin guaranteeing businesses see ROI on their Instagram ad spend.
So there you have it, B2B friends, Instagram is not only a platform for consumer brands. B2B businesses have an equal opportunity at success with Instagram, it just requires a different strategy.
Craft your own B2B social media strategy and generate new leads for your business with our Social Media Handbook.
Follow us, Pinckney Marketing, on Instagram. We can grow our Instagram strategies together!